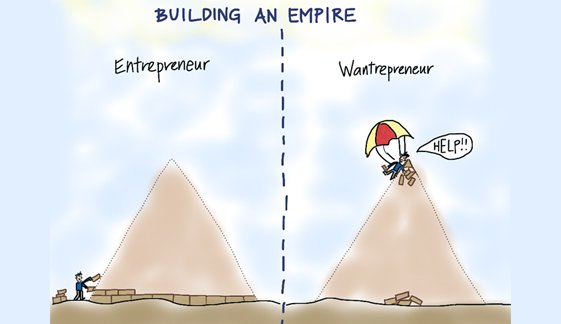 The construction of the ancient Egyptian pyramids of Giza might be an enduring mystery but Building your Business Empire need not be.
Every business needs a blueprint and a plan. Owning your business is no hobby but is your livelihood.  When your business is young, a loss of any kind affects the bottom-line. When starting a business entrepreneurs just put-off a couple of crucial elements that can dampen the success potential of the business. There are a few things that one can do to start right! PiMARQ helps entrepreneurs start their businesses from scratch! and on that journey we have found a few key steps to building strong powerful foundations.
Solved! Foundation Checklist
Develop Company Mission, Vision: Starting your own company is a lonely journey. The vision statement is your North Star and the Mission statements are the short term goals to keep you in the right direction.
Separate your personal life and your Business life: You may not be able to immediately move into a fully furnished and functional office space but it sure does go a long way to set up a professional, designated workspace. Set aside personal time and adhere to a strict business time.
Set up finances: It is pivotal to separate your personal finances from that of the business ie. separate bank accounts that handle business funds. Money is a black hole in every business and it is your job to allocate and budget money to cauterize and plug the bottomless pit. So learn to be highly frugal and stretch every rupee and be smart about your expenses. It also goes without say to have a rainy day fund for those slow turnover months!!
Execute your plan: Develop strategies to achieve your Mission. It is always full speed ahead to engage in all activities that promote sales and align with the Vision of the company. Always keep the outcome in mind, analyse, assess and pivot. Let it be a motivator and stimulus to help build the momentum. Remember poor execution is where most business ideas begin their slow painful death!!;-(
Know when to seek help: No one is good at everything! Be realistic! It is important to know when you are not the best person for the job and entrust the role onto another. Find the right talent needed for your company at that moment! Communicate the foundation message clearly and continuously, always! The follower is just as important as the leader hence the Mission, Vision and organization values must be reinforced to the entire organization structure. Give everyone you work with the freedom to make mistakes, learn and grow. Let them have the leeway and latitude to think make decisions and act on behalf of the business. Believe in them!
Take care of you and your employees: Pricing your services and time like any other employee is important. You should be able to take care of you and your tribe so you will be able to better care for your company. Make the environment fun and seek input on what could be made better. Constant vigilance!
Invest in education: The more you know the better! There is multitude of opportunities at little to no cost in the land of the internet. Provide everyone an opportunity to learn and grow with you and be a meaningful part of their career journey!
July 17, 2019
Categories: