Where Opportunity Rewards Knowledge:
PiMARQ has you covered when you need someone to
Hire the right people to grow your business,
Reassess restructure and rework your operations strategy,
Assess your business today and give you strategic out of the box solutions that meet your business needs,
Architect your idea into the business of tomorrow and more
PiMARQ the one stop shop for all your business needs!
We share the same passion, drive you do and are adamant on pushing the envelope on what is perceived possible to create custom solutions tailored to help your business grow leaps and bounds!
Defined as the ratio of the circumference of a circle to its diameter, π is an enigma because no recognizable pattern emerges in the succession of its digits along its progression to infinity. They go on forever, seemingly at random—except that they aren't random, because they embody the order inherent in a perfect circle. Pi's ubiquity goes beyond math and lives in every conceivable universe; it is both within and beyond the infinite, endless possibilities.
The essence of π that PiMARQ embodies immediately brings to mind unique solutions to critical challenges. It represents the multiple facets of a business, be it market share, competition analysis, employee appraisal, product quality/productivity or the depiction of various ratios/charts and graphical representations of business or the business opportunity.
PiMARQ(Purposeful Interactive Market Access Real Quick), a new-age Business and HR Advisory firm was born with a passion "To drive every enterprise to the next phase of growth by being a partner in their growth story."  
What we do?
PiMARQ is a business and HR consulting firm committed to helping clients create an advantage from every opportunity, achieving immediate impact and a competitive edge on their most critical challenges.
We believe that every client's problem is dependent on its industry and core competency and there exists no one size fits all replicable solution. We help every client combat pivotal business challenges by customizing innovative strategic solutions that will ultimately transform and grow their business.
Our custom Pi (Purposeful_interactive) Program is a pivotal approach that enables the business owner to have quick access to market resources. This program is infused into Money and Market (M&M), People and Process (P&P) and Technology to achieve ROI and meet targets. This program helps our clients achieve remarkable goals, solve complex problems and make meaningful progress.
Pi Index:  Using an Assumptive and analytical approach we generate a Pi Index; a formulae driven number that is indicative of the company's current capabilities. Mapping it with the growth plan, the various parameters are assessed to offer solutions in the areas illustrated in the diagram.
Testimonial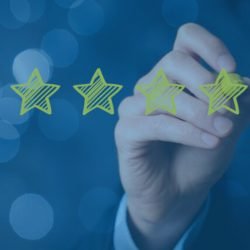 News Feed