The Story Behind Blog Series will take you on a journey from inception, strategy to its most extraordinary history!
We interact with some of these businesses everyday (take it for granted even)! But ever wondered how and where it all began? This series might surprise you, delight you and make you give each of these businesses a second look!
Whatsapp is a modern day success story. It is one of the most popular messaging platforms in the age of the internet. From its humble beginnings to its widespread adaptation, it stands as a quintessential example of an app that became so wildly successful that it's used today, as a noun, a verb even!
In this article we will look at how WhatsApp was born and its history!
Early days of WhatsApp and how it started?
WhatsApp was founded in 2009 by Brian Acton and Jan Koum with an aim to provide an economical mode of communication for common man.
Jan Kaoum & Brian Acton, worked together in Yahoo for 9 years, from 1998 to 2007. Coincidentally, both of them had applied to Facebook for jobs earlier and had got rejected.
Founders realized the potential of the untapped app market that was poised to grow and started WhatsApp in Jan 2009.
The first version of WhatsApp was not even a messaging app but an app to update status.
Founders hated advertising, were pro-security and did not want to accept venture money as it might compromise on their values of building an ad-free product. They identified the need and the opportunity in the market for a free messaging service application.
Founders of WhatsApp did accept $8 million from Sequoia Capital in April 2011, but only after they were assured, they could keep the app ad-free.
By February 2013, WhatsApp had grown to have about 200 million active users & Sequoia invested another $50 million, at a $1.5 billion valuation.
Acquisition of WhatsApp by Facebook
As ironic as it seems, an application which gave priority to user's privacy was acquired by Facebook which is not known for the same.
Facebook acquired WhatsApp in October 2014 for $22 Billion on the promise to keep WhatsApp operations independent and with freedom to pursue its own vision without any pressure on monetization for at least 5 years.
Sequoia Capital made $3 billion on an investment of around $58 Million.
While few analysts seemed skeptical about the decision and stated it as an expensive purchase, Facebook was quite confident about its acquisition and currently WhatsApp is Facebook's largest acquisition. Though WhatsApp is not a public listed company, it is estimated to generate $4 per user since 2020.
With a steady increase in the number of users every year on WhatsApp, it has over 2 Billion users worldwide as of March 2020. Around 65 billion messages are shared across WhatsApp daily.
The Business Model
Initial days WhatsApp was built of the freemium model (a business model where the product was free for the first year and then was charged a nominal fee every year after).
But Jan 2016 WhatsApp was made free for all users forever
The monetization strategy for WhatsApp was to become the leading all-in-one platform of communication. The idea was to develop tools that allowed users to communicate with businesses and organizations like banks, airlines, etc. that were taking place elsewhere- through text messages and phone calls. The businesses would pick up the cost of the users
This strategy ensured that WhatsApp would not need to depend on third party ads and spams to make money.
Potential revenue for WhatsApp is estimated to be $5 billion and the average revenue per user to be $4 in 2020.
Graph: Number of WhatsApp Users worldwide from April 2013-March 2020
Source: www.statista.com
PiMARQ's two cents:
At PiMARQ we have many companies that we work with on strategy and marketing. We always start at the very beginning and understand the history and motivations behind why our clients chose to get into that particular business. We have with experience understood that there is quite a lot of learning involved in the history of the business.
When we chose this topic internally, we knew that this was a common topic. We chose it anyway because we learnt a couple of key lessons from 'WhatsApp, the history'.
WhatsApp marked the start of the mobile era
It is possible to build a company with 0 advertising budget. Whatsapp relied solely on the brilliance of their product and had the conviction to stay away from spending money on marketing
WhatsApp does not sell ads. They had their eye on the long term strategy and respected the customer. The customer respond to this, hence WhatsApp adds 1 million new users every single day!
It's never too late to chase your dreams into its outmatched reality! Brain and Jan had successful careers before they decided to leave it all behind and build something that would make people's lives better!
Considering the sheer size and scale of some of these businesses we have been forced to break it down into logical easily digestible independent blog posts. This right here is the start of the blog series. Come back next week to learn more about the Part 2- WhatsApp, Data Privacy issues.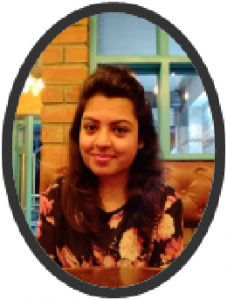 Author: Reshma JT
Reshma is PiMARQ's Content Writer and a current student of ICFAI Business School, Hyderabad. She is an Engineer by profession and worked in the corporate sector before pursing her MBA. She brings her unique experience to her current role of writing blogs that are dedicated to seeing the business and technology aspects of every company.
June 10, 2021
Categories: